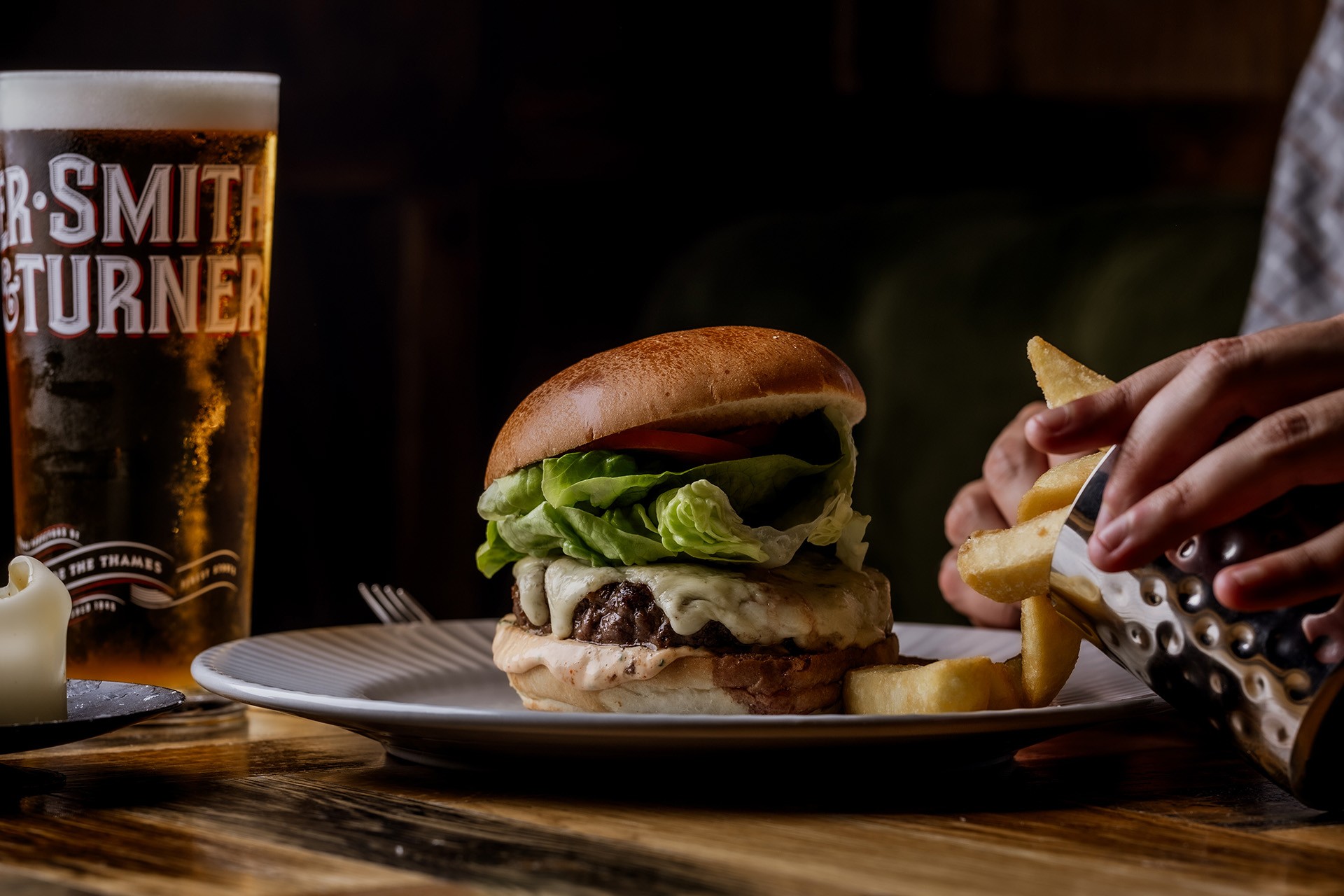 Dining at The Huntsman
A destination pub for Bath's foodies, The Huntsman takes great pride in building its menus around seasonal, locally-sourced produce. Freshness is the order of the day here, with all dishes freshly prepared on the premises.
You can enjoy casual dining in our downstairs bar, choosing from a great collection of British classics, light lunches and delectable nibbles. Daily specials, dreamed up by our expert chefs, are available too – and you can expect to see a daily homemade pie, fresh salads and plenty of game on the menu, just a few of our noted specialties.
At weekends our menu is served in the wonderful Elder Rooms, promising one of the most unique and luxurious dining experiences in Bath. Come see for yourself; book a table now.
Opening Times
Opening Times
Food serving times

| Day | Opening Time | Second opening Time | Third opening Time |
| --- | --- | --- | --- |
| Monday | 10:00 - 23:00 | | |
| Tuesday | 10:00 - 23:00 | | |
| Wednesday | 10:00 - 23:00 | | |
| Thursday | 10:00 - 23:00 | | |
| Friday | 10:00 - 23:00 | | |
| Saturday | 10:00 - 23:00 | | |
| Sunday | 10:00 - 22:30 | | |
Food Times
| Day | Opening Time | Second opening Time | Third opening Time |
| --- | --- | --- | --- |
| Monday | 10:00 - 20:30 | | |
| Tuesday | 10:00 - 20:30 | | |
| Wednesday | 10:00 - 20:30 | | |
| Thursday | 10:00 - 21:00 | | |
| Friday | 10:00 - 21:00 | | |
| Saturday | 10:00 - 21:00 | | |
| Sunday | 10:00 - 20:00 | | |