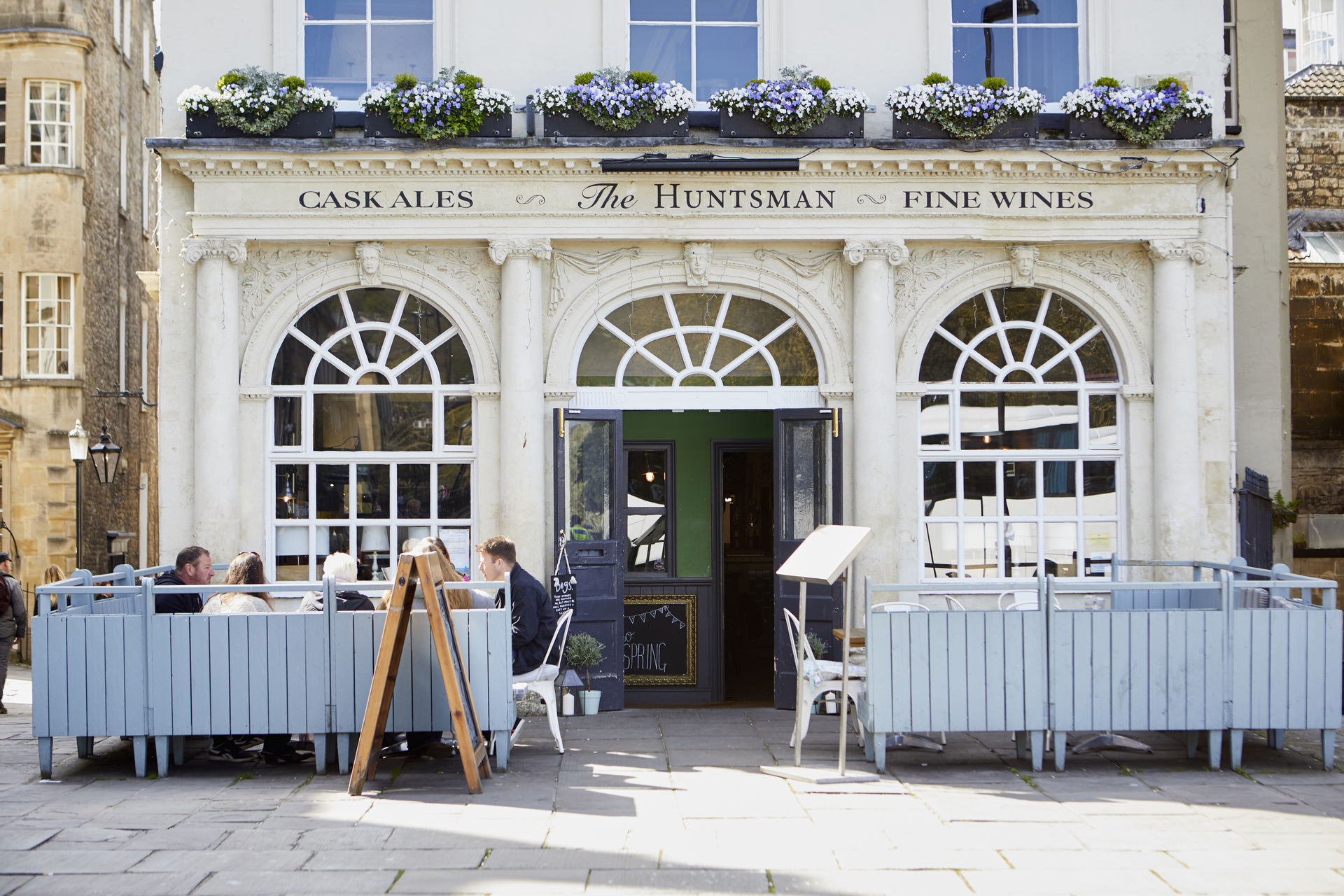 About
Built between 1748 & 1750, the Terrace Walk Wine Vaults was originally run by a local wine merchant. The premises were an Eldridge Pope public house from as early as 1906 and the building was Grade II* listed in 1950.
The Huntsman was bought by the London family brewer Fuller, Smith & Turner in November 2012 and, after undergoing considerable refurbishment, now boasts fine dining upstairs in the Elder Rooms. The rooms are named after the building's architect, John Wood The Elder, who is known for designing many of the finest streets and buildings in Bath.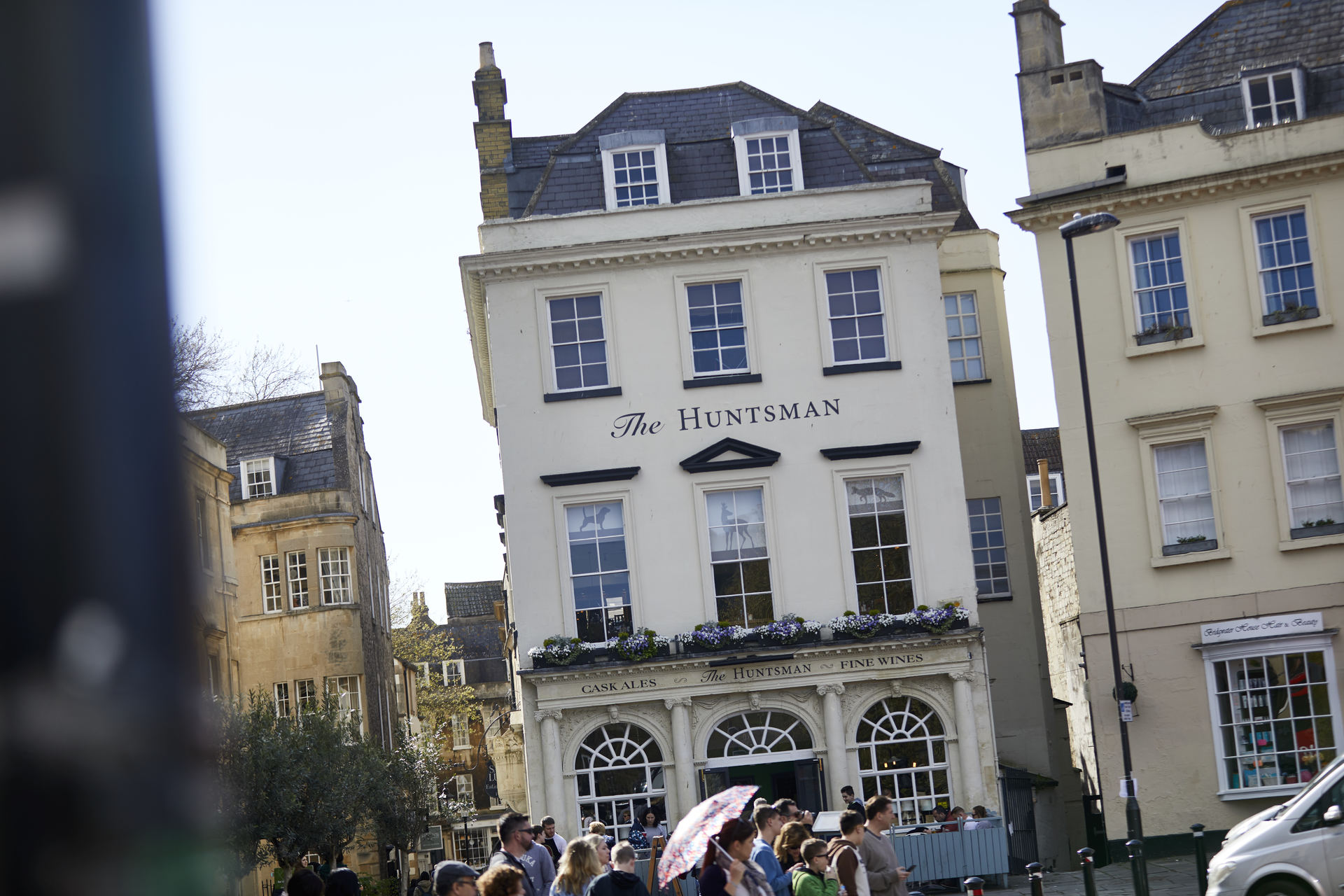 Early deeds confirm that the notable front shop has undergone change over the years, with the entrance moving form the right hand end to the centre, however the intricate masonry detail around the arches has remained to the day and it is one of several iconic features that play an important role in reminding us of the history of the grand building. Indeed, The Huntsman captures the prize for oldest shop-front in the city, with its original keystones still intact.
Within The Huntsman you'll find elegant sophistication and a tasteful balance of old and new design throughout.